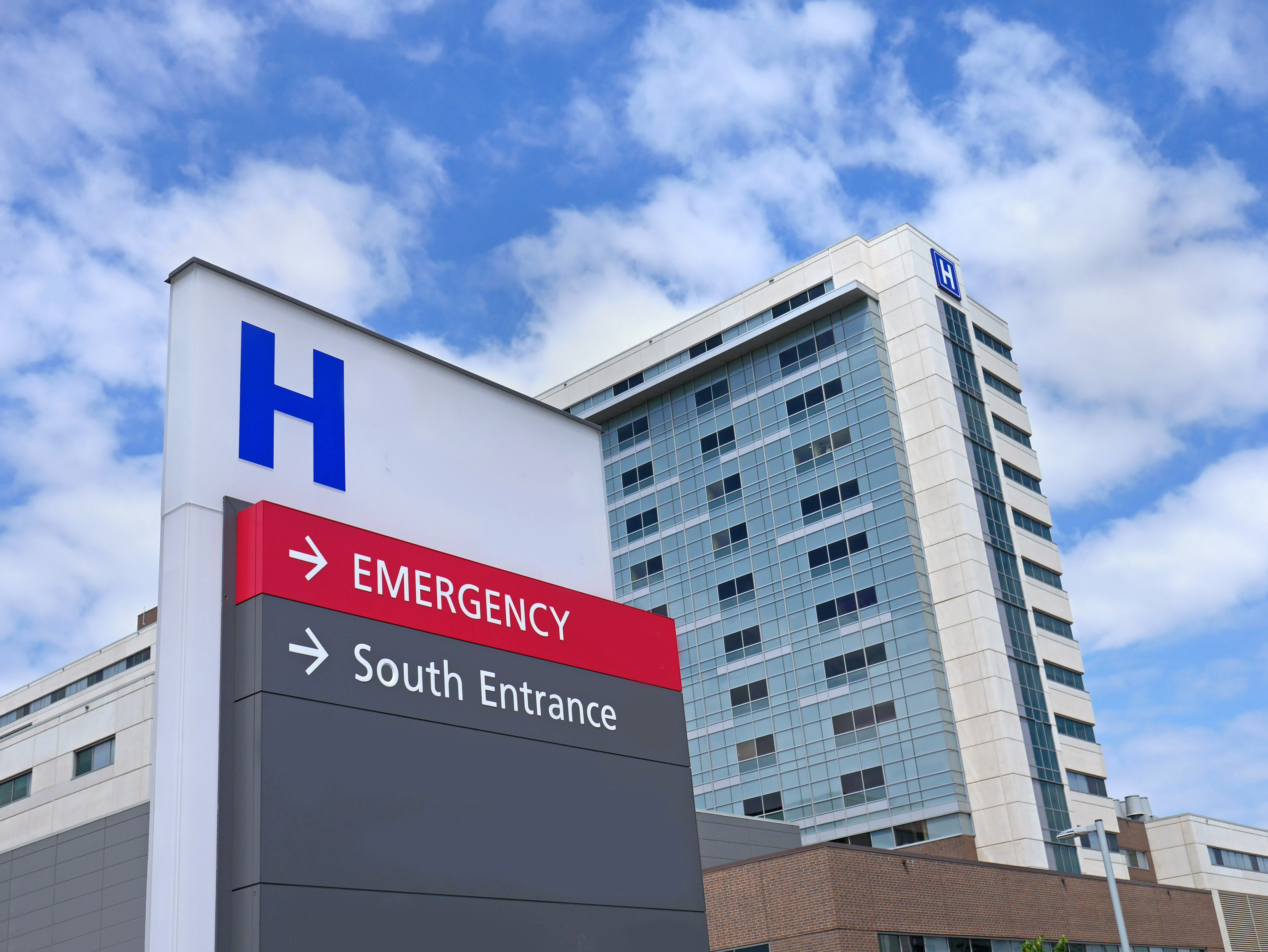 There are many more components that make up the isolated ungrounded electrical system. In an ideal scenario, all the above components will remain insulated from the ground, including the power cords. Unfortunately, things go wrong, insulation wears off, wire connections come loose, and components on circuit boards fail, resulting in ground faults.
What is monitored in a grounded system
Anesthesiology cart and or Anesthesia Boom
The floor - may be conductive and therefore grounded
The patient's bed/table
The patient and hospital staff - connected to the "Ground" system via standing fluids.
Light fixture housings should be grounded - note that the light bulbs themselves are isolated, but the housings are grounded
Medical device chassis and frames
Nearly anything a person can touch in an operating room should be connected to the ground. An "Ungrounded System" is accomplished by using an isolation transformer. Electrical systems in operating rooms, under normal conditions, are often "Ungrounded," meaning that they are not intentionally attached to the ground. It is essential to remember that "Ground" still exists throughout the operating room. The ground always exists, but in an ungrounded system, the output of an isolation transformer is not intentionally attached to the ground.

Why do engineers prefer an ungrounded electrical system over a grounded one in an operating room or ICU? Simply put, electrical current cannot flow back to the power source via "Ground" in an ungrounded system. Like the cars racing around the track in Daytona, current flows in loops. If you open the loop, the electrical current can't flow.

There's another massive benefit to a well-monitored "Ungrounded System." There's no need to trip (remove power) when the first fault (failure) occurs in an ungrounded system. This benefit is often referred to as continuity of power.
For more information about this application or to learn more about Bender technology related to your specific application, contact our team of experts.
This article and any opinions it may contain are for informational and educational purposes only. Bender has made every reasonable effort to ensure the accuracy and reliability of the information provided on this website. However, the information is presented "as is" without warranty of any kind. Bender does not accept any responsibility or liability for the accuracy, content, completeness, legality, or reliability of the information contained and/or opinions presented in articles or posts on this website. No warranties, promises, and/or representations, expressed or implied, are given as to the nature, standard, accuracy or otherwise of the information provided in this website, nor to the applicability, suitability, or otherwise of the information to your particular circumstances.